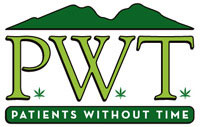 7 Maui Men Accused Of Exploiting Medical Marijuana Laws
Men Face Drug Trafficking, Promoting Drugs Charges
POSTED: 8:54 am HST November 14, 2008

HONOLULU -- A marijuana drug organization on Maui is dismantled after a two-year investigation, law enforcement officials said.

Under "Operation Weedkiller" local law enforcement officials arrested and charged seven residents.

Operation Weedkiller Arrests:
·  Brian Igersheim, 31
·  Robert "Bobby" Armitage, 58
·  Douglas Kaleikini Sr., 54
·  John Cooper, 40
·  William "Bill" Cox, 48
·  Stuart Hirotsu, 48
·  Brian Murphy, 53

The men are accused of exploiting medical marijuana laws.
Murphy is the director of Patients Without Time, a strong advocate for medicinal marijuana laws. The men are accused of using the organization to disguise their marijuana drug trafficking operation.
Maui police charged Murphy and the other men with a number of offenses including drug trafficking. The men are suspected of abusing medical marijuana laws for personal profit.
In the bust, authorities recovered hundreds of marijuana plants and more than $14,000 in cash. It was a joint investigation involving state and county task forces.
All of the men arrested have Maui addresses.
The seven men face possible indictments. The investigation is ongoing.

Source: ABC, KITV, Nov. 14, 2008.
__________________