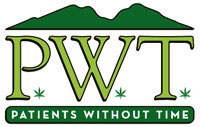 MAUI - Citizens for Democracy, marijuana ordinance
Press Release from Cheryl Ambrozic-Mooz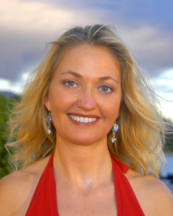 PAIA, MAUI--On February 4, Maui County Citizens for Democracy in Action is launching a three-month signature drive for their two County ordinances: the Maui County Compassionate Choice/Family Farmer Regulation and Revenue Ordinance, and the Maui County Crime Reduction/Alcohol-Marijuana Equalization Ordinance.

"This is not about legalizing marijuana," says Brian Murphy, Director of Democracy in Action. "This is about helping the sick in Maui County."

While Hawaii is one of eleven states to legalize medical marijuana to treat certain debilitating illnesses, in Maui County, there is no legal, convenient or safe way for the sick to obtain medical marijuana.

"Over 90% of Maui County medical marijuana patients cannot meet their medical marijuana needs on their own," explains Murphy. "Most medical marijuana cardholders are too sick or they don't have the knowledge or a secure place to grow their medical-grade marijuana."

The Maui County Compassionate Choice / Family Farmer Regulation and Revenue Ordinance will create both jobs and County revenues thru an allotment system based on the USA's tobacco allotment rules; family farmers will lease growing plots to medical marijuana card holders for growing up to six medical marijuana plants.

In order for an agriculturally zoned Maui county family farmer to qualify for a medical marijuana allotment (M.M.A.), they will need to create a five-year organic farm plan based on at least two organic crops.

The first crop shall be medical marijuana which will cover the cost of land, labor and start up expenses for the first five years of establishing the second organic crop such as organic vegetables.

Licensed family farmers would be able to grow and cultivate up to six mature plants which will help supply the medical marijuana needs of Maui community.

The Maui County Compassionate Choice/Family Farmer Regulation and Revenue Ordinance will allow legal medical marijuana cardholders access to their medicine.

The Maui County Crime Reduction / Alcohol-Marijuana Equalization Ordinance moves to treat the private, adult use of marijuana in an equal manner as alcohol use while, at the same time, reducing the criminal aspect.

Both ordinances will provide a regulatory and control program that will not violate Hawaii State Statutes or reach the threshold for Federal involvement.

The ordinances are being brought before Maui county residents since the Maui County Council failed to rule on them last June.

8,000 signatures from registered voters who voted in the last mayor election are needed to place them on the November ballot.

According to Maui County Citizens for Democracy in Action, the ordinances will increase revenues for Maui County as well as the resources available for health care and treatment through innovative drug reform that focuses on prevention, education, treatment alternatives, reduced crime, reduced incarcerations, and reduced strains on the judicial system and police department.

The Kickoff celebration will include speakers, pupus and music from 3-7pm at 71 Baldwin Ave. in Paia. It will be broadcasted live on the web. The link will be on web page of www.mccfdia.com. Phone 808 579 8315 info@mccfdia.com